SPECIALTY PRODUCTS
Some examples of the specialty products that we offer!
Custom Dog Collars
Not only do we create a collar to your specifications but we also add by embroidery; your dog's name and /or contact number. This adds a little peace of mind if the dog does wander off.
When ordering a dog collar we will need:
measurement of your dog's neck
desired width of the collar.
Type of hardware
colors
any personalization
We email initial design for approval before stitching.
A limited selection of collars are sold at Palmetto Kennels, 222 Palmetto Kennel Lane , Lancaster, SC 29720. They can also take special orders.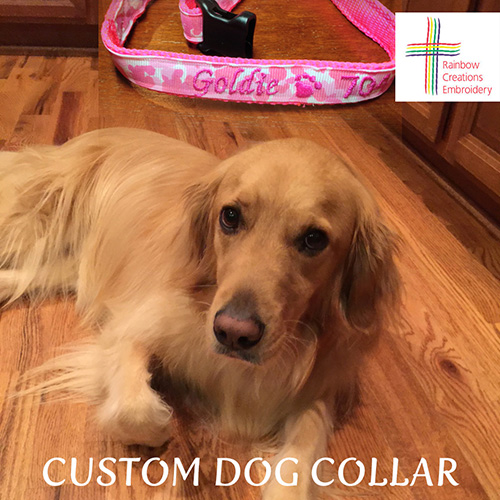 Personalized Blankets & Towels
Makes a Great Realtor Gift!
Many realtors like to present new homeowners with a special item as a thank you. We have cozy blankets and soft hand towels that make great housewarming gifts. The design of these includes your choice of name, address, move in date. Ask us to personalize a blanket or towel for you!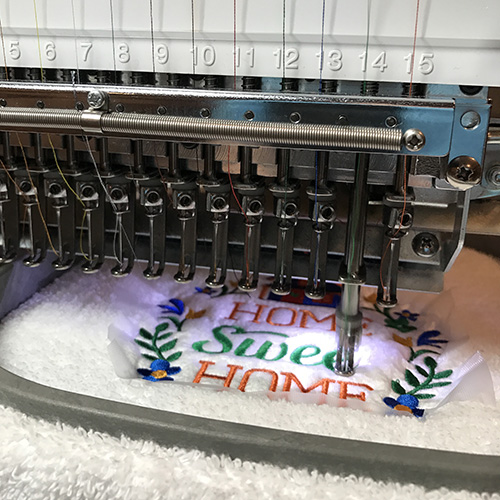 ALL WORK IS 100% SATISFACTION GUARANTEED.
We work with you from start to finish so we have your input throughout the process. We go the extra mile to make your selection special.
Call For Pricing and Ideas!
Phone: 704-904-9203
Email: dk(at)rcembroidery.com